Beautiful Times Ahead With Dwyer Group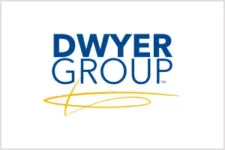 We are very excited to announce that Bright & Beautiful have been acquired by Dwyer Group; an American franchisor based in Waco, Texas.
Bright & Beautiful are the ninth acquisition by Dwyer Group in the last few years, taking their total number of franchise brands to 15. Founder Rachel Ray, having started the business over 10 years ago, decided it was the time to pass on the baton to Dwyer Group. "We are delighted to join one of the most powerful organisations in the industry," said Rachel, "Our franchise network and clients will benefit from Dwyer Group's vast expertise and extensive resources in the service sector, enabling us to expand across the U.K. and beyond".
Bright & Beautiful has an exceptional reputation and remains committed to delivering excellent service. This will be managed by the same business owners and professional housekeepers to all its clients. Over the next months and years you can expect to see Bright & Beautiful in many parts of the UK as our holistic housekeeping, strict security, pure products and trusted teams will expand nationwide."