Bring Some Hygge Into Your Home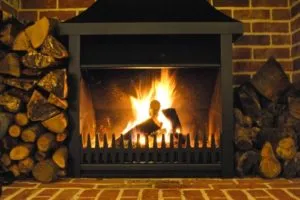 The buzzword of this Autumn has to be hygge (pronounced hoo-guh, in case you were wondering….) which has swept in from Denmark and taken the nation by storm.
Hygge is essentially a Danish way of living that makes the most of the cold and dark months of the year and is defined by the Oxford English Dictionary as "to cherish oneself; to keep or make oneself snug".
But while you may have heard that it can involve lots of candles, cake and cuddling up in front of the fire, we wanted to share some practical, easy and fun ways to bring a bit of hygge into your home in the months ahead.
Heat
The temptation to whack up the heating comes to us all as temperatures drop but what hygge encourages is a much more sensual approach to warming up the home. For anyone with a log burner or real fire – fantastic, and the best way to see off those arctic temperatures. But if you don't have either then cuddle up with a lovely old fashioned hot water bottle – cheap, very cosy and there are some beautiful hand knitted covers out there now. And we've even seen a resurgence in sales of the old stone hot water bottles at vintage markets. Not sure we'd want to snuggle up to one of those but imagine slipping into bed after they've been warming the sheets for ten minutes or so!
Comfort
Throws and cushions are another great way to make a room look and feel cosy. Hygge is very much about the use of natural looking fibres and materials so introduce a few faux fur blankets and rugs to the living room to create an instant look of comfort and calm. We also love the revival of Welsh blankets and some of the traditional designs are being revived and lovingly recreated by designers like Melin Tregwynt. They offer a great way to bring some colour into a room if the more common natural tones of hygge aren't for you.
Candles
Candles are an essential part of hygge and the best thing is that they aren't supposed to be those expensive designer scented ones, much as we love our Jo Malone collection. The Danes burn more candles per head than anywhere else in Europe, according to the European Candle Association and they use their unscented candles to create an atmosphere with light so a room will feel relaxed and warm. And of course peachy candlelight is very flattering to the skin – another reason to feel cheered up!
Quality Food
Food is an essential part of the hygge experience of course and not just what you eat, but who you eat with. As tempting as a pack of doughnuts in front of the telly might seem, that is the very antithesis of what we're trying to create. Hygge is about enjoying good quality coffee, cheese, cake, casseroles, chocolate or wine; appreciating them in small doses and for the pleasure they bring to our daily lives and the social occasions we share with our family and friends. And there's always room for a few toasted marshmallows and cheese on toast of course.
But of course it's not all about hunkering down and doing nothing. Danes love to be outside and active and are well-known for their love of bikes in particular with Copenhagen boasting more bikes than people. So wrap up, get the dog, grab a friend or just head out on your own for a good long tramp across the fields, along a river or just around the city streets. Just remember to blow out all the candles