Last Minute Christmas Cleaning Tips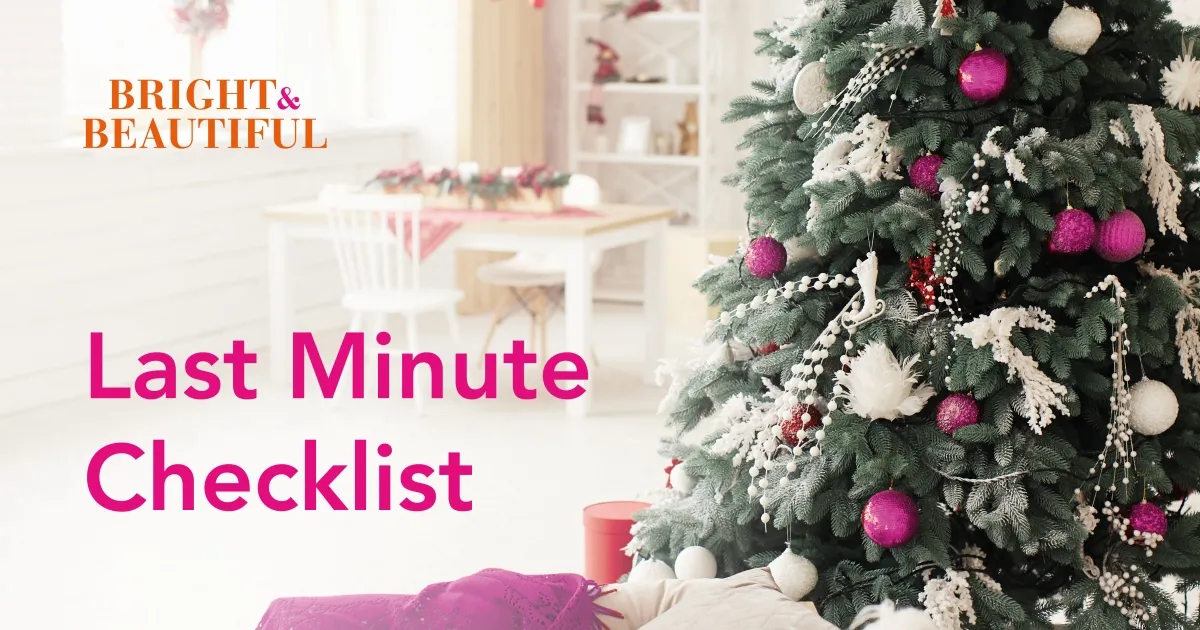 Are you feeling the pressure of having your home look perfect in time for family and friends arriving this Christmas Eve?
As an early Christmas present, we're sharing our last-minute Christmas cleaning tips, so you can make sure you home is spick and span for your guests this Christmas.
Many hands make light work
To make your cleaning workload a little easier, transform members of your household into the ultimate speed-cleaning taskforce!
Assign chores to each (un)willing participant so that you won't have to shoulder the cleaning load all by yourself.
We recommend an ideal number of three people for the most efficient clean; one person to be in charge of cleaning the bathrooms, another to tackle the upstairs dusting and hoovering, and a third to deal with the downstairs dusting and the kitchen.
Prioritise your workload
When you have limited time before guests descend, prioritising which rooms to clean is a must.
Make a list of which rooms your guests will be spending the most time in and focus on just these areas. Typically, this list will include the entranceway and hallway, lounge, dining room, guest bedrooms and toilets.
Work from top to bottom
Now that you've decided which rooms to focus on, go around each room with an extendable duster to get rid of top-level dust and cobwebs.
Always finish off your dusting by wiping over skirting boards with a microfibre cloth before moving on to the hoovering.
For more dusting tips, read our five ways to improve your dusting.
Prepare your guest's bed
Give your guests that hotel feeling from your own home by providing crisp clean bedding and fresh towels.
For extra cosiness, add a woolly throw to the end of the bed and spray the room with your favourite Christmas scented air freshener.
Dust off your doorway
Make sure your home is clean and inviting as soon as your guests step inside by organising cluttered coats and shoes. Not only will your entryway look neater for doing so, but you'll also be giving your guests somewhere to leave their outerwear.
When it comes to cleaning welcome mats and rugs, you can get rid of the bulk of trapped dirt by shaking small floor mats outside. Quickly go over the mat with a hoover once the floor in your hallway has been vacuumed.
The devil's in the details
Even the cleanest of houses can appear messy if no finishing touches have been performed.
As a general rule, interiors will always look neater if objects are kept in straight lines. Side tables in particular can quickly look untidy if items are not placed parallel or perpendicular to the straight edge of the table.
Finish off your clean with a flourish by going around each room with fresh eyes. Keep an eye out of any dust left on skirting boards or radiators that you might have overlooked as well as any un-plumped cushions or missed watermarks on taps and glass.
10 Step Christmas Checklist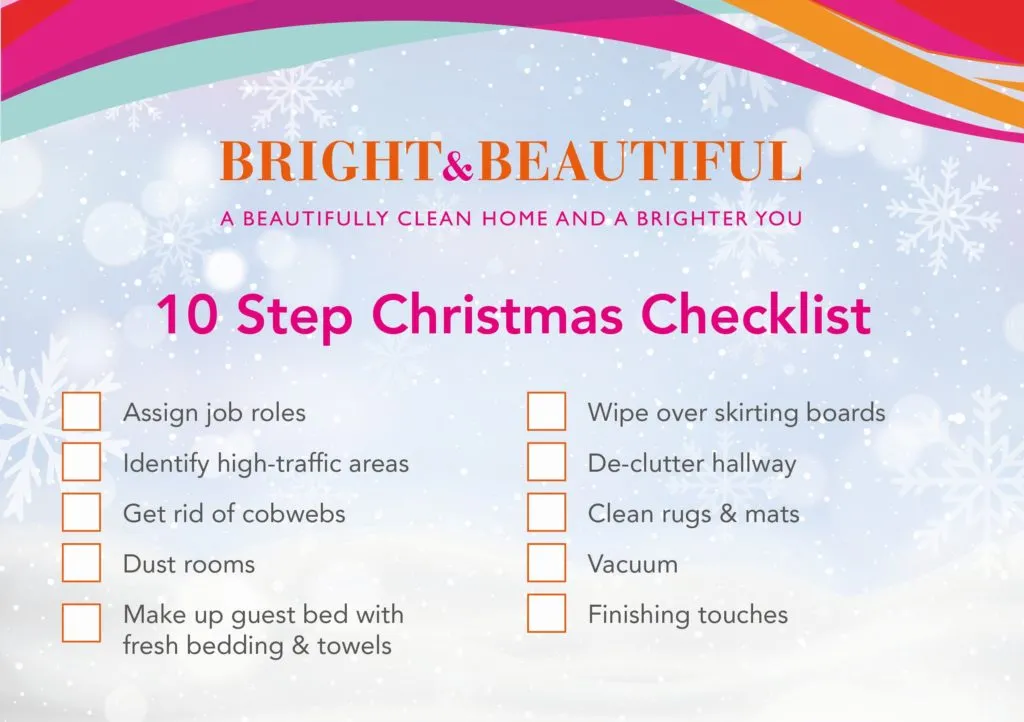 Assign job roles
Identify high-traffic areas
Get rid of cobwebs
Dust rooms
Wipe over skirting boards
Make up guest bed with fresh bedding & towels
De-clutter hallway
Clean rugs & mats
Vacuum
Finishing touches