Our Housekeepers Have Voted! Our Top Ten Most Hated Christmas Chores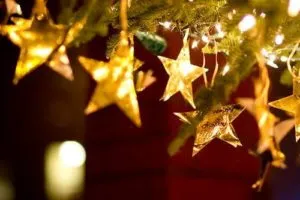 As Christmas Day draws nearer we're opening our advent calendars with anticipation, choosing presents for our nearest and dearest and decking the halls with every kind of decoration known to man.
But while most of us are looking forward to at least some of the festive season, as a nation we are very clear about what Yuletide chores put a dampener on our Christmas cheer.
We surveyed our housekeepers up and down the country to find out what they would rate the top ten most hated Christmas jobs, with washing and clearing up after the Christmas dinner topping the poll with almost twice as many votes as any other task.
The top ten christmas chores
1.
Washing up after Christmas dinner
22%
2.
Writing Christmas cards
14%
3.
Getting rid of the tree after Twelfth Night
13%
4.
Cooking Christmas dinner
12%
5.
Cleaning the house ready for guests
11%
6.
Wrapping presents
9%
7.
Putting up and taking down decorations
7%
8.
Testing Christmas lights
5%
9.
Putting together Christmas toys
4%
10.
Travelling to see relatives
3%
With such a huge amount of pressure on a cook to produce an amazing meal that will be the centerpiece of a busy day, it's no wonder that the job of clearing up after it – especially after a few glasses of Christmas cheer – goes right to the top of the most hated list.
While e-cards and texts may have replaced Christmas cards for some, 'writing and sending traditional cards' still features high on the to do list, coming in as the second worst chore with 13.7% naming it their most dreaded job.
The Tree, Decorations & Christmas Lights make for a cheerful house yet all make the list
And we may love how cheerful the house looks when they're up, but Christmas decorations are a source of three of the top ten most hated jobs with 'getting rid of the tree', 'putting up decorations' and 'testing the Christmas lights' all featuring in the top ten.
Breaking into impenetrable boxes, unravelling wire fasteners, reading the instructions and finding the right recycling bin to put toy packaging in have all helped to get 'putting together Christmas toys on the list'. Not to mention making sure to have the right size batteries to go in them when they are finally ready to go.
Our idea of Christmas is very much about sharing precious family time with our loved ones, sharing cosy meals and making happy memories. But the reality is that someone is always working away in the background to make that Christmas dream a reality – and not just Father Christmas!
Our Housekeepers Wish You a Merry Christmas
So whether it's the people who are up until 3am wrapping presents, dad dragging the wilting tree to the recycling center or mum slaving over a hot stove to make sure the Christmas lunch is served on time we'd just like to say a big thank you to everyone who makes this time of year so very special and we hope you get to put your feet up come Boxing Day!