Top Tips for Superb Shirts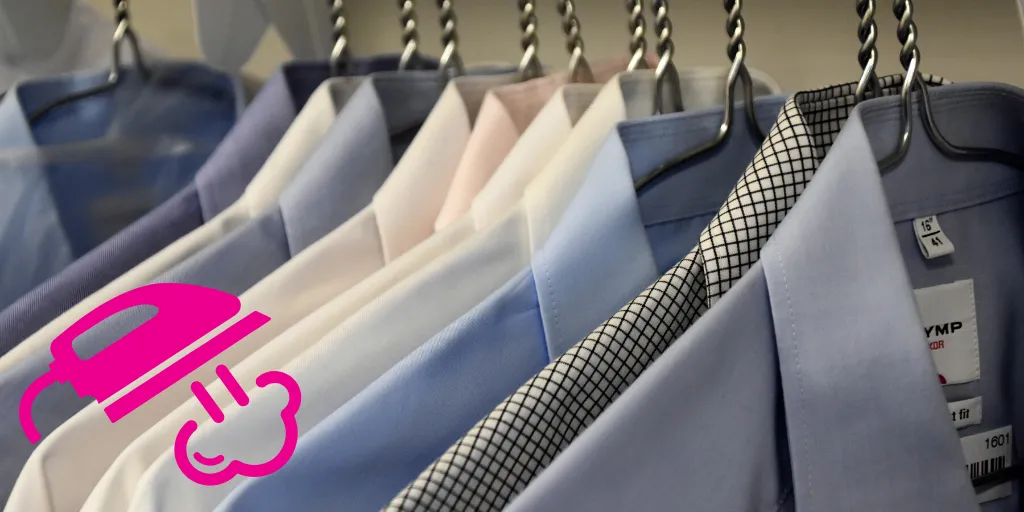 At Bright & Beautiful, we just love to launder and iron shirts, helping our clients look their very best every day. If you want to become an ironing pro in less than 5 minutes, keep reading.

Material
Ironing is a chore worth doing - it targets the fibres in creased fabric and straightens them by loosening the chemical bonds. For this process to happen, both heat and weight need to be applied, making an iron your best friend!
If you aren't keen on ironing and you want to make your job easier in the long run, when buying a new shirt you should choose ones made from high-quality fabric. Generally speaking, the higher percentage of cotton that your shirt is made from, the better quality. Short stitches and well-constructed collars will also make ironing easier.
Laundry
Another important step to take if you want pristine shirts is to use the right setting on your washing machine. You should also use a fabric softener to help reduce wrinkles.

Choosing the right setting and using a fabric softener will not only help with ironing your shirts, it will also prolong their life expectancy.
Hanging your shirt up to dry will reduce creasing; for best results use a wide hanger. If you need to tumble dry, use a setting that leaves the shirts slightly damp and ready for ironing.
Remember to take them out as soon as the wash finishes to further prevent creasing.
Tools
Set your ironing board to the correct hight (whatever is easiest for you!). Check the tag on your shirt to find out what temperature to set your iron too. The tag should have an iron symbol. It states whether or not the shirt can be ironed. Based on the number of dots you will know what heat is recommended.
One dot means it's a synthetic shirt. This means you should set your iron to a low setting (175-230 degrees).
Two dots means it's a silk or wool shirt. Set your iron to a medium setting for the best result (250-300 degrees).
Three dots means it's a linen or cotton shirt. This type of material requires 320-400 degrees to return to form. It also means you can use steam on this type of shirt (unless you see an X through the steam symbol).

Warning
Make sure the plate of your iron is clean and free of rust or sediment, otherwise it can stain your shirt. If you're not sure about this, try using the iron on an old, preferably white cloth to see if it's clean. If there are any marks, use water mixed with vinegar to clean the sediment.
Follow a method
Methodical ironing is how we train our Housekeepers. We have found that you get the best results if you follow this sequence: cuffs, sleeves, collar, and body. One of our little secrets is to fasten the collar button before ironing the body of the shirt – this gives us more control of the shirt as it rotates around the ironing board.

That's it, you just learned how to iron shirts quickly and professionally. Now you're ready to boss the boardroom or make a great impression on that date!
If you want a perfectly pressed shirt every time but don't have the time to iron as regularly as you would like, contact your local Bright & Beautiful team and we can arrange an expert ironing service for you!