Why work for us?
At Bright & Beautiful, we deliver dedicated housekeeping services to homes across the UK and believe in hiring positive, hardworking cleaners and housekeepers who can meet our high standards of service. It is important to us that every employee feels valued for their talents and hard work, so if you are looking to join a company that will reward your skills and dedication, and to work alongside a friendly, dedicated team of professionals, Bright & Beautiful is right for you.
Are you passionate about taking the stress out of chores and helping people enjoy their free time in the comfort of their carefully cleaned homes? If so, please take a look at our vacancies.
Please note that all applicants must be willing to undergo a DBS check.
The benefits of working for Bright & Beautiful
Full Employment

You will have a contract of employment and a paid holiday allowance

Training

You will have full training in our expert procedures

Uniform

We will provide you with a comfortable branded uniform to work in

Products

We provide all the products & equipment you need to complete any job to an excellent standard

Eco-Friendly

Bright & Beautiful only use eco-friendly cleaning products, they smell great and your health is protected

Paid Mileage

If you are a driver you will be paid a mileage allowance for using your car

Transportation

For non-drivers you will have transport between every job and you will be paid for your travel time

Teamwork

Work in a team of dedicated, friendly, supportive professionals
Opportunities for career progression
For our motivated and driven cleaners who are looking to pursue progression within the company, we can offer plans to help you go from professional housekeeper to team leader, and in the future even to area manager. We will give you plenty of opportunities to expand your skills and grow within the Bright & Beautiful team.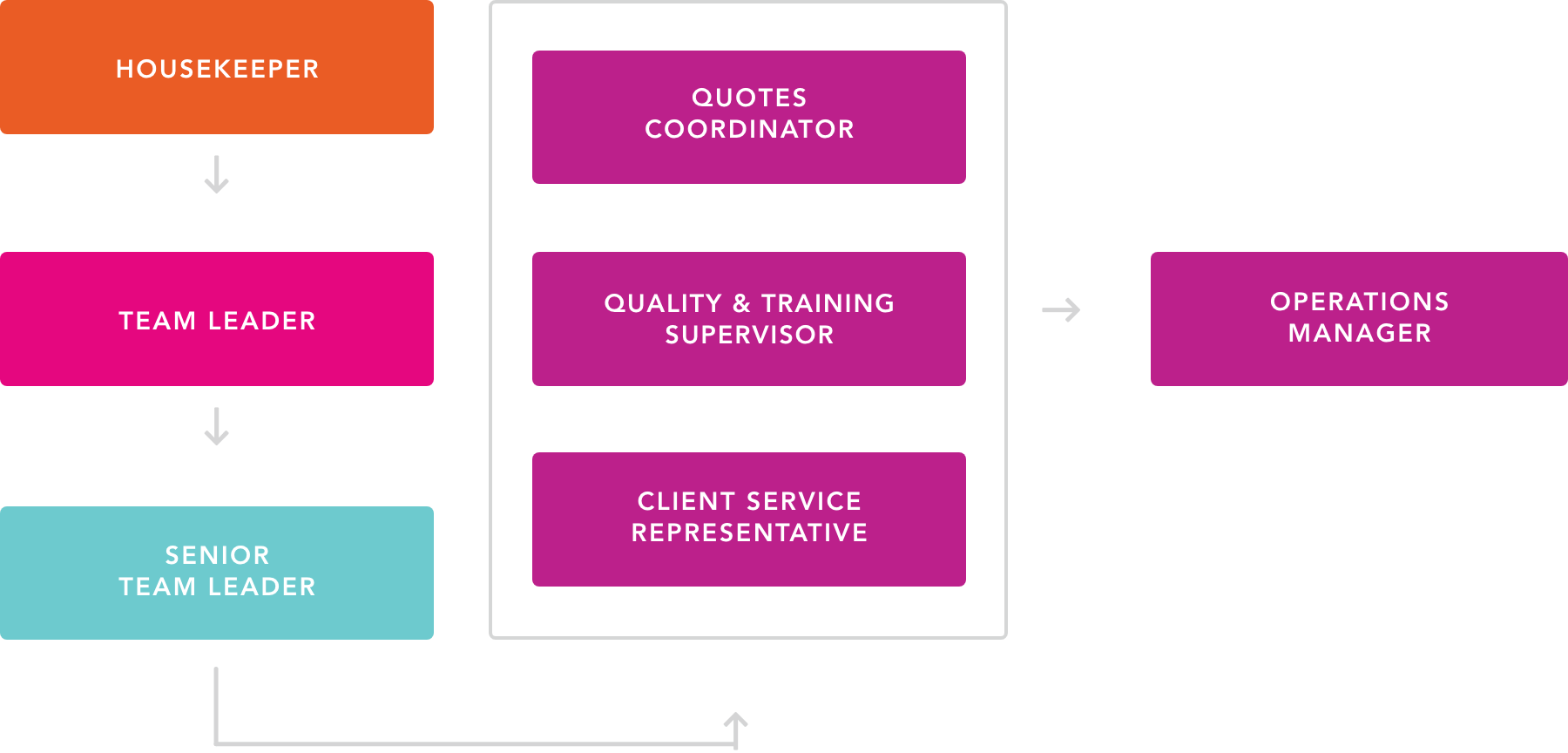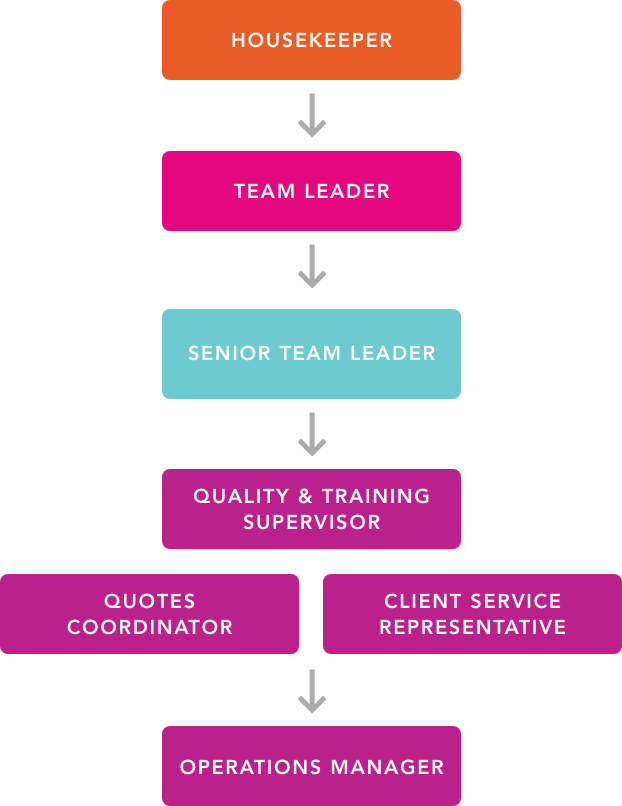 Hear from our current team members
Bright & Beautiful is a great company to work for, my manager always takes time to listen and appreciates how hard we work, she always passes on feedback from the clients which is good as it shows they appreciate how hard we work.
I enjoy working for Bright & Beautiful as it is very satisfying to know that what we do for our clients makes them able to spend more time on enjoying life!
Apply for a job with your local team
If you are a passionate and hardworking housekeeper looking to be a part of something special, apply for a role with Bright & Beautiful today.
Enter your postcode in the box below.